You will love the small town feel of Lewisville, NC yet being minutes to Winston-Salem! Always a delightful community, Lewisville has evolved with tree lined sidewalks down Shallowford Road, the main thoroughfare, with one stoplight and 2 traffic circles at the 421 bridge and has several public parks to offer the community. Lewisville is defined by it's sweeping rural landscapes that are stunning and comfortable for those looking to escape city life.
Shallow Ford History
More than 250 years ago the Yadkin River between what is now Shallowford Road and Courtney-Huntsville Road, was occupied by Indians who farmed the bottomland and fished in the river. By the mid 1700's, Europeans had begun settling in the area. Shallow Ford was a spot in the Yadkin River named for a solid rock base and water level that averaged less than three feet deep. This made it ideal for wagons, stagecoaches, and army cannons to safely cross the river. Settlers in the area finished cutting the roads on both sides of the Yadkin River at Shallow Ford, completing the Great Philadelphia Wagon Road in 1754.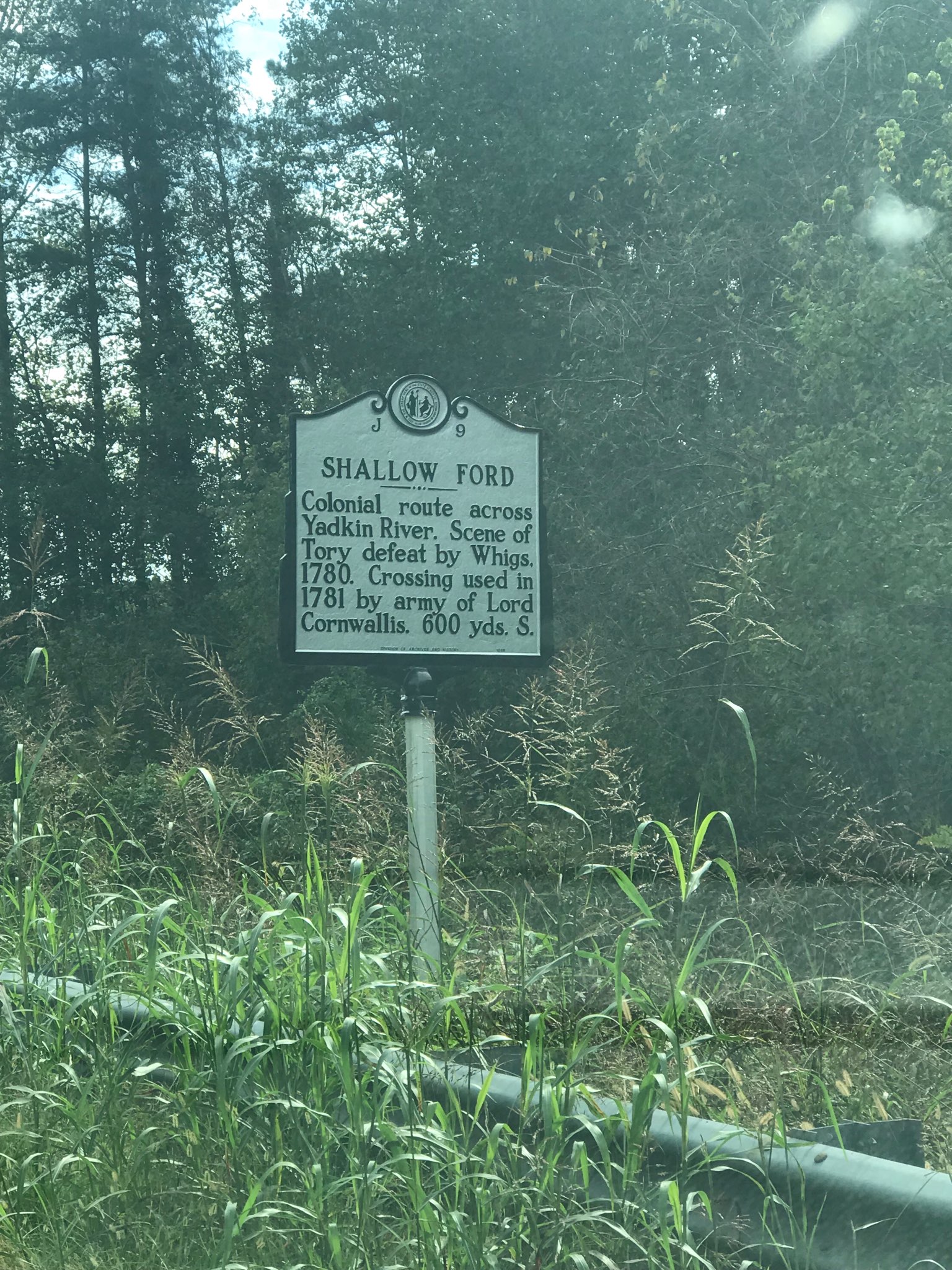 Tunnel of Trees
Located on Conrad Road as featured in Our State. A true treasure to drive under no matter what the season!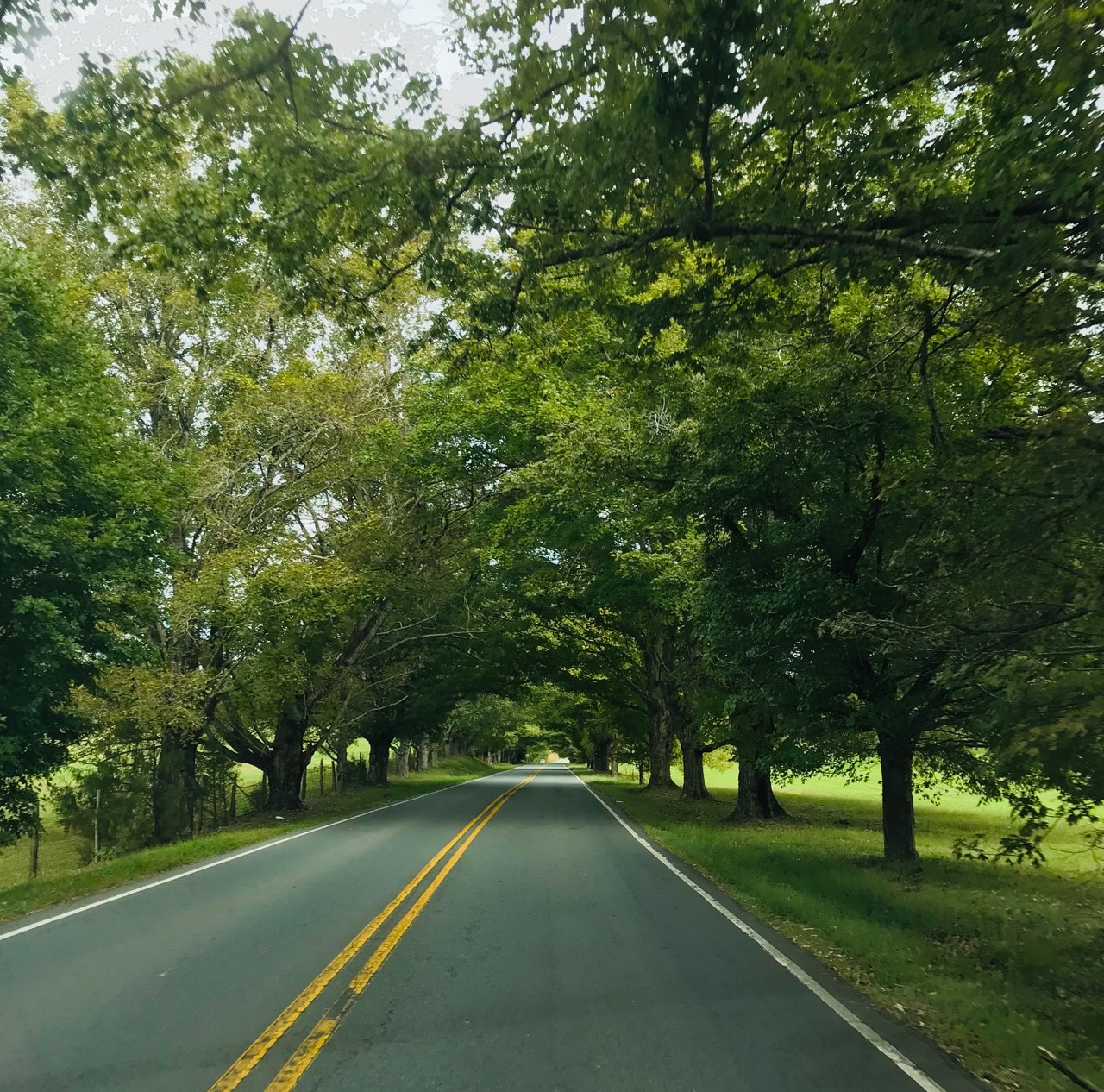 Parks
Shallowford Square – Family movie nights, concerts under the stars, street parties with food trucks, plays and musicals, and holiday specials including the 4th of July Fireworks which is one of the Piedmont's largest and best displays.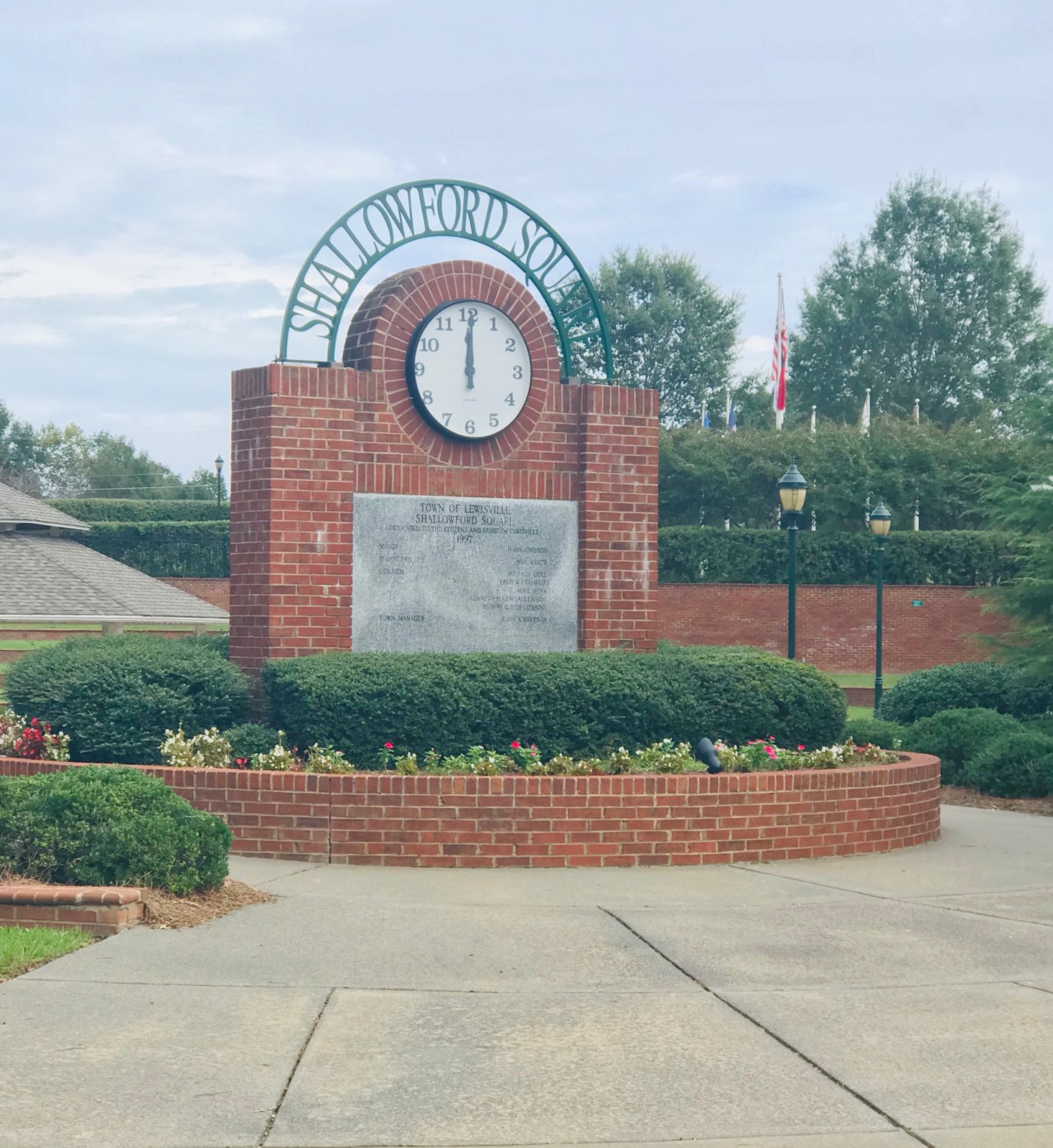 Jack Warren Park – 15 acre park with walking trail, playgrounds, and large pavilion.
Joanie Moser Park – Playgrounds, softball field, tennis & volleyball courts, walking trail and shelter
Restaurants
Cicciones, Real Italian food with the best pizza and fettuccine alfredo
Alex's Grill & Ice Cream, Family friendly 50's style diner with a delicious chicken sandwich
Pig N Out, Lexington style bbq straight from the pit
The Coffee Mill, Hot drinks, smoothies, drinks over ice, ice cream, and baked goods
Liberty Family Restaurant, Family friendly greek food with the best breakfast
J. Butler's Bar & Grille, Daily specials with the best southwest wrap
Shop Locally
Sparrows Nest, Vintage inspired decor
Enchanted Cottage, Scrapbooking supplies and rubber stamps
Lewisville Country Market, Farmers market with local food products
Rogers Nursery & Trees, Seasonal flowers and plants
Still Life Market, Trending styles of furniture and home decor
Lewisville Vintage, Antiques and vintage hard to find items
Swanky & Swag, Tops, tees, dresses, handbags, jewelry and more
Wineries, Distillery, & Pub
Westbend Winery & Brewery, Tasting room, hosts public social gatherings and events.
Medaloni Cellars, Tasting and tours, cabin rentals and events.
Old Nick Williams Co. Farm & Distillery, Whiskey and Bourbon tours and tastings offered
Old Nick's Pub, Play pool, darts, and foosball with freshly-made cocktails!
Lewisville Elementary School, I have wonderful memories here at my first alma mater. Built in 1948, Lewisville is one of the oldest schools in Winston-Salem/Forsyth County School system. *School Score*
You will also find the convenience of banks, gas stations, grocery shopping, drug stores, doctor and dental offices. Along with Lewisville Laser & Aesthetics, hair, nail salons and spas..
Whether you are looking for a small cottage or ranch, a condo or townhome, a friendly subdivision, a large residence with acreage or a home in between, it's all here! Home to nearly 13,000 with a median sales price average of $200,000.
Popular Subdivisions
Lake at Lissara, Bob Timberlake lodge with view of Pilot Mountain
Lewisville Trails
Oak Grove
Runnymede with Community Pool
Sequoia Place
Shallowford Lakes with Community Pool
Shallowford Reserve
Wellesley Place
There really is something for everyone in this suburbia setting without being too far away from the city!