When I first went through Real Estate school, I heard the term Due Diligence so many times! Due Diligence Fee, Due Diligence Period, Due Diligence...
Your Realtor will love you if you read and understand what these mean...and you will be able to negotiate with the best of them!
So...What DO they all mean?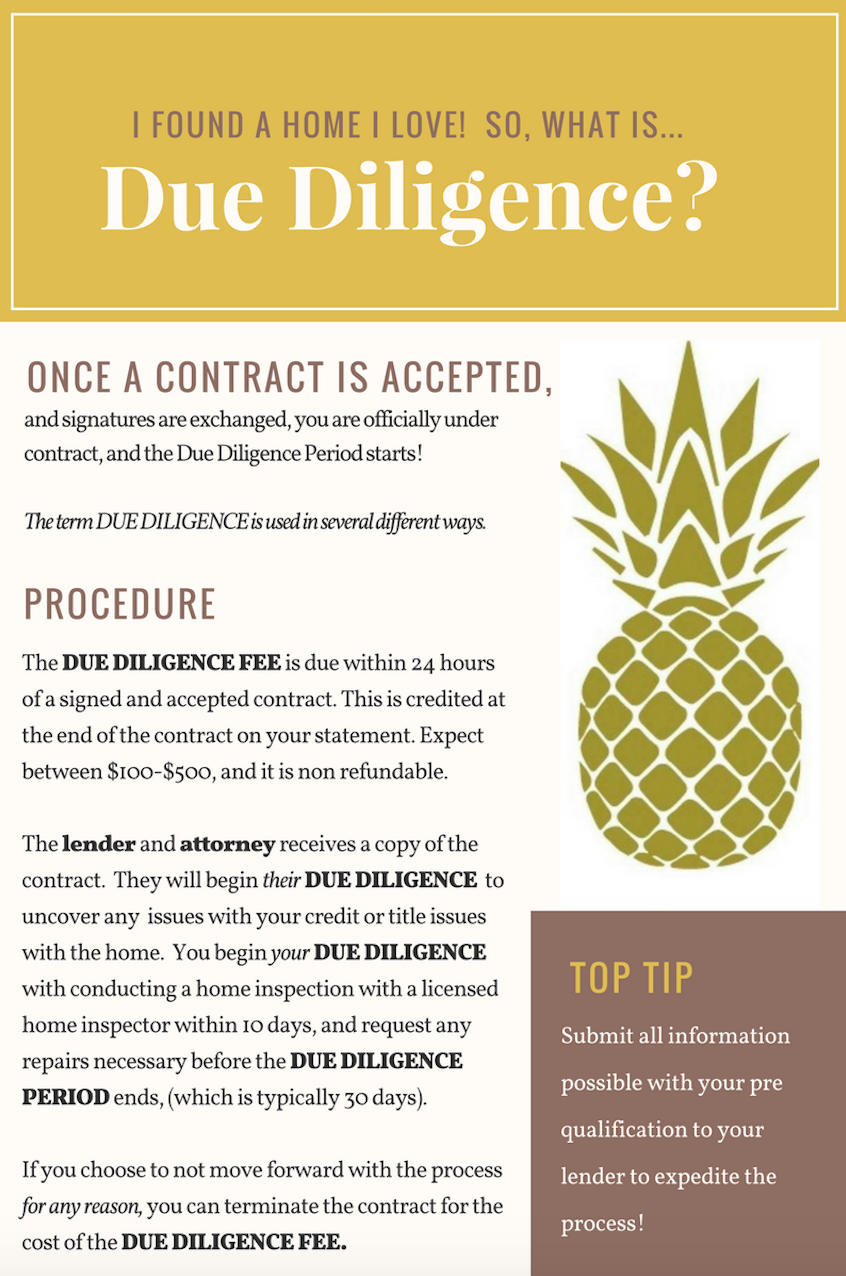 As always, don't forget to contact Alison, Jenny or Renea with Southern Signature Properties (336.671.8469 or www.livesouthernnc.com) to let us welcome you home!