In 1985, I toured the halls of Northwest Elementary School for the first time with Principal Harrison. It was Field Day; bag lunches with beach towels and Astro Pops were all the rage!
Fast forward 32 years (oh my gosh, did I just say 32 years?!?), Teacher Appreciation Week is an opportunity to tie folks into the schools who normally don't have the chance to see the inside of the doors!
I also had a great excuse to visit the schools that I fondly look back on memories of my childhood.
On Monday, May 1, Jason Hartley of North State Mortgage and I brought a pork barbecue lunch to North Davidson High School. We set everything up in the library, which is identical. High school teachers need love, too! Reminiscing with the teachers who are still there was a surreal moment. Here is the LIVE video of my tour back into the school!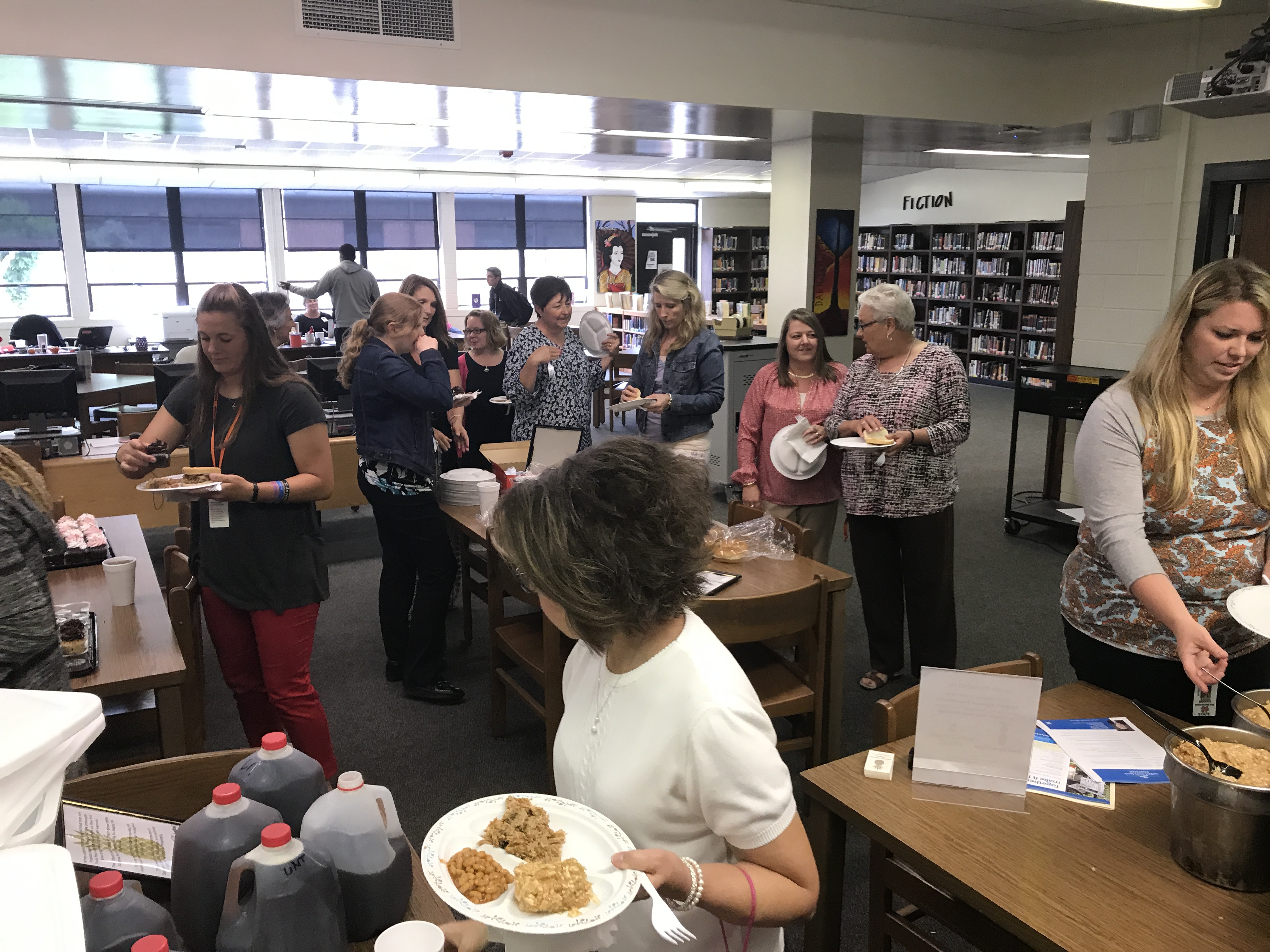 Everything seemed the same, but they HAVE recognized a hometown hero, Damane Duckett, c/o '99, who played in the National Football League! Nice work!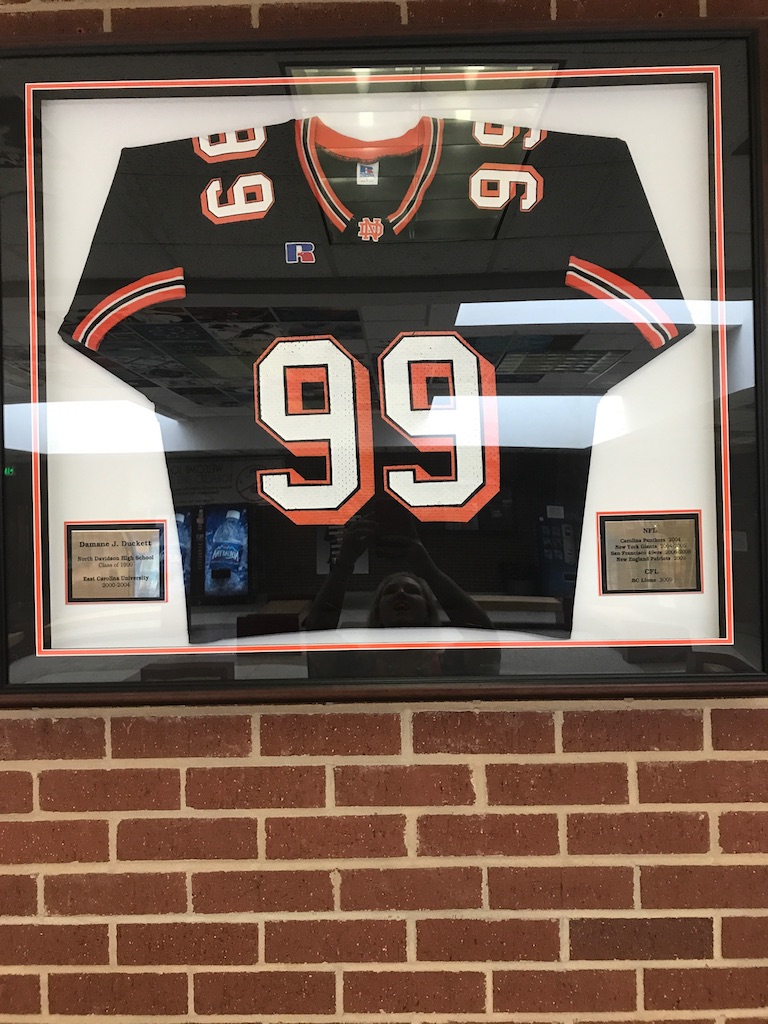 On Tuesday, May 2, I once again toured the halls of the elementary school I attended from 1985-1991 with my mother. This time, I wasn't so wide eyed.
The Facebook post garnered some national attention from comedian Gerry Brooks!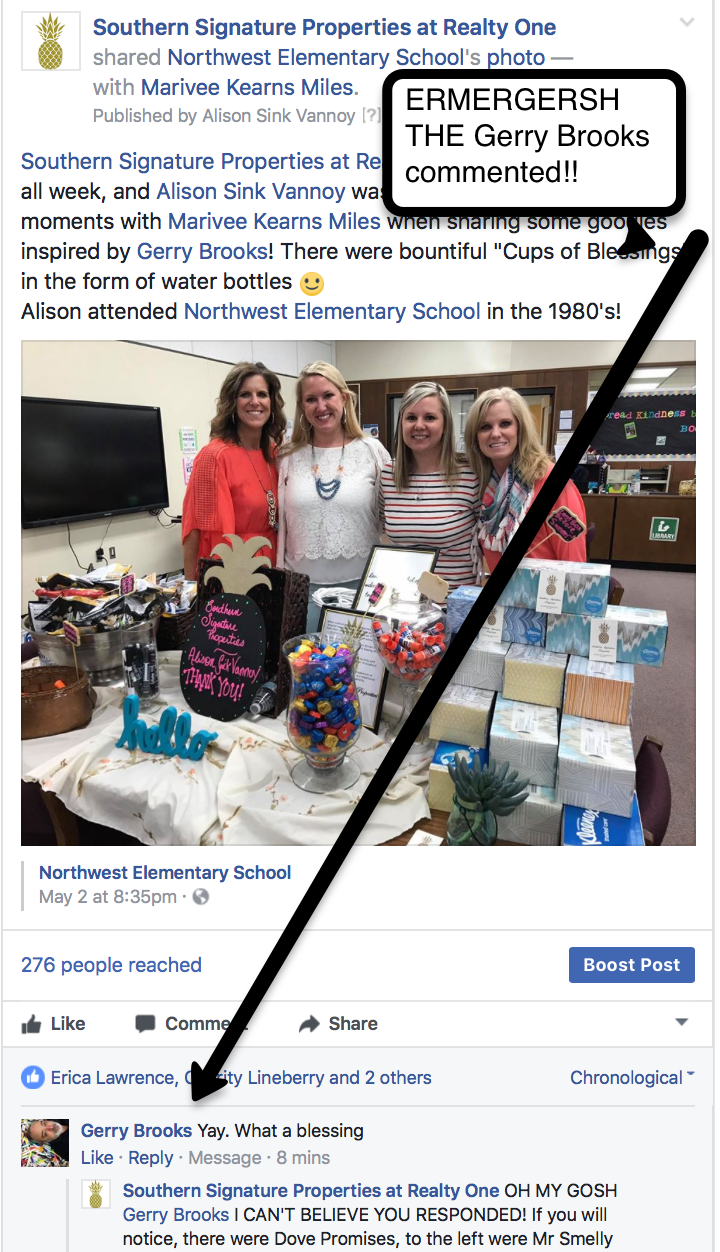 Wrapping the week up, Jeremy Autry from the Arcadia branch of Edward Jones and I and delivered goodies to the teachers and staff at Friedberg Elementary School! Simple things like Kleenex and Goldfish snacks are needed, and by this time of year, the class donations from the first of school have dwindled down to nothing. Hopefully, this will help encourage these teachers!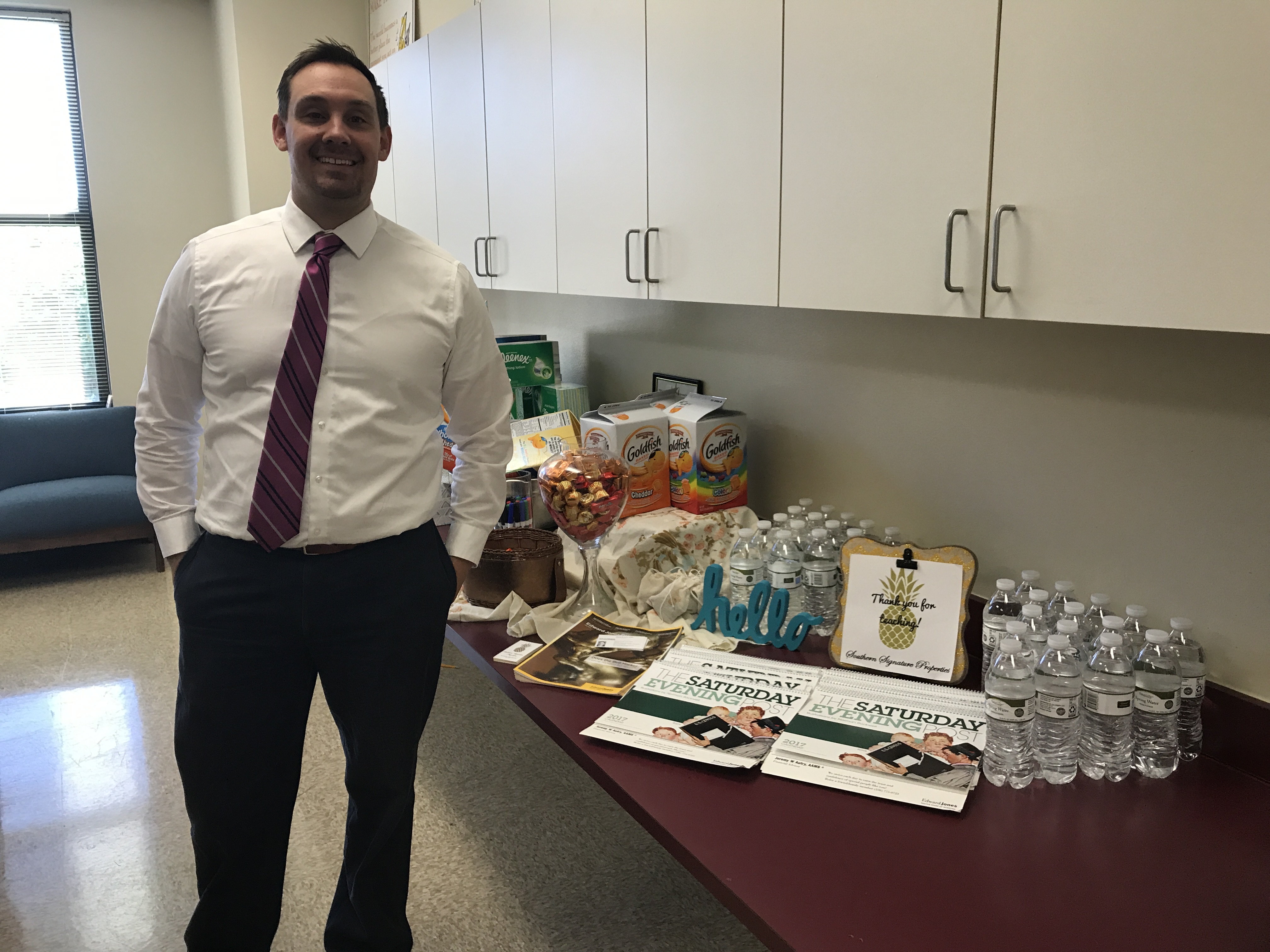 There are so many opportunities to reach out to teachers and ENCOURAGE them! I promise, they deserve encouragement, and need your support. We love our teachers, and LOVE our schools!